Always Remembered as a Racers racer, and a great guy…Thanks Bob
BG/DHR
Tuesday, April 30
Akin crashed last Thursday
ESPN.com news services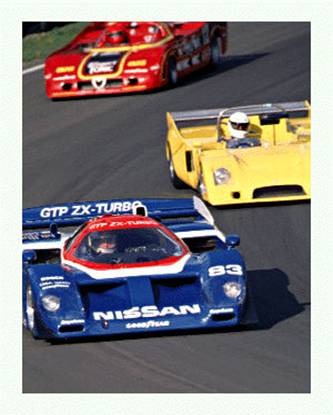 ATLANTA — Bob Akin died late Monday night of complications from injuries suffered last Thursday during a testing accident for a historic sports car race at Road Atlanta.
Akin crashed in a 1988 Nissan GTP ZX-Turbo during testing for the Walter Mitty Challenge. He was airlifted to Grady Memorial Hospital after the accident.
Akin, 66, broke his neck in the accident and had third-degree burns to 15 percent of his body, a broken left leg, right arm and left shoulder and multiple cuts.
Akin had retired from professional racing in 1991, but has remained active in vintage and historic car racing and ran a racing company in Ossining, N.Y.
Akin, who won the prestigious 12 Hours of Sebring in 1979 and 1986, was a standout in sports car racing in the International Motor Sports Association (IMSA) during his professional driving career. He also made six starts in the 24 Hours of Le Mans with a best finish of fourth in 1984. He won the IMSA World Endurance Championship in 1986
He started racing in 1957 in dragsters, then switched to road racing in 1959. He retired from driving in 1961 to concentrate on his business, but returned to racing in 1973. He won the IMSA World Endurance Championship in 1986. Mr. Akin was also a member and former president of the Road Racers Drivers Club.
He is survived by his wife, three children, a brother and three grandchildren.
Bob Akin was born on March 6, 1936, in North Tarrytown, N.Y., and was raised in Sleepy Hollow Manor. He was educated at Hackley School in Tarrytown, NY, and received a BS and MBA from Columbia University.
Information from the Associated Press was used in this report.